Dog collar led intelligent QR identifier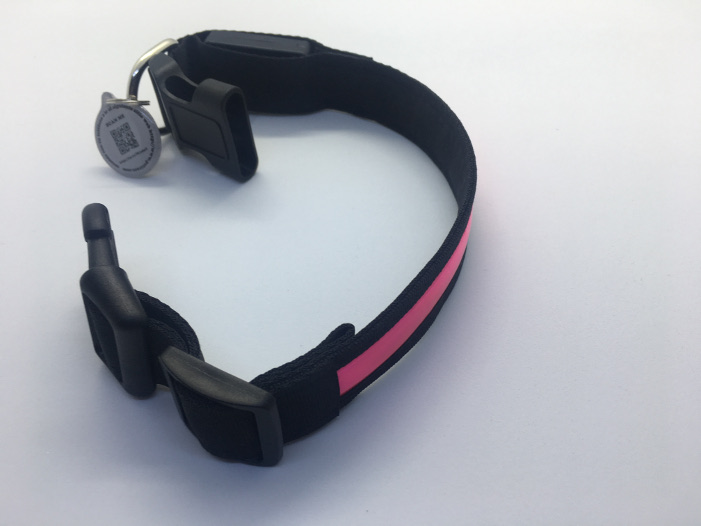 Dog collar led intelligent QR identifier
$13 (USD)
The intelligent collar led is made for the protection of your pet both for greater visibility in the day or night, as well as for its quick identification.
Made with a strong siliconed nylon, rain waterproof. (Note: It is not suitable to immerse it in water.)
This Collar has a built-in QR Chip for identification, clinical history and location and Pettracc App - Digital Animal Identification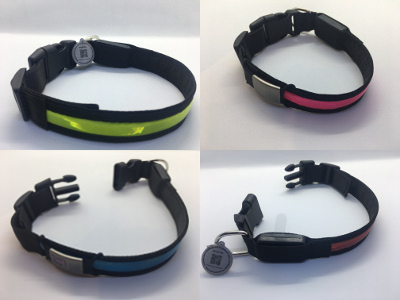 Instructions:
Activate battery by removing the transparent insulating film
Press the control button to turn on led light
The intelligent led collar has 4 options (fast, slow, solid and off) controlled with a switch.
Operates with 2 batteries type 2XCR2016.
Available in different colors: Blue, Red, Green, Pink (limited)
Sizes S, M and L Measures:
[Width: 2.5cms]
Length: S (32 to 45cms), M (40-48cms) L (45-53cms)
Price for size S COL$ 85,000
Pettracc is a smart pet tag and microchip App; which is activated by the process of scanning its QR code with a smartphone or tablet. Once registered, someone who can scan this QR code, or access the Lost / Found option in our website, and enter the unique identification code. This will send an alarm to our platform and to the pet´s owner´s with the GPS location and the contact information who has notified that your pet was found.
Your pet´s important information will be shown to the person who found your pet including: Pet´s name, breed, contact email, special care, and your pets picture.
Additionally, it includes a complete clinical history: All important information about your pet, owner's information, medications, special care, photos, official subcutaneous identification chip registration information, vaccines, veterinaries, appointments, etc. It is available in one place for complete access and control. Only accessible by the owner of the pet in a totally secure environment with username and password.
Platform sends Alerts to the owner's email to remember annual vaccination and deworming.
If your pet already has a chip, just send us it´s 15 digit code and we will associate it to Pettracc for free when you purchase our intelligent pet tag.
The intelligent collar led is made for the protection of your pet both for greater visibility in the day or night, as well as for its quick identif